Omg!! A must have for all Kitchens

Now's your chance to find out why the magic Opener really works like magic!
If you've ever wondered what all the "hype" is about surrounding the magic Opener®, NOW is the time to find out! magic
O
pener is touted as the ALL-purpose gadget for ALL ages, ALL year long - l
et me know if you'd like to try a sample!
And, right now the magic Opener is offering a special
promotion for your readers just in time for those backyard barbecues and pool parties!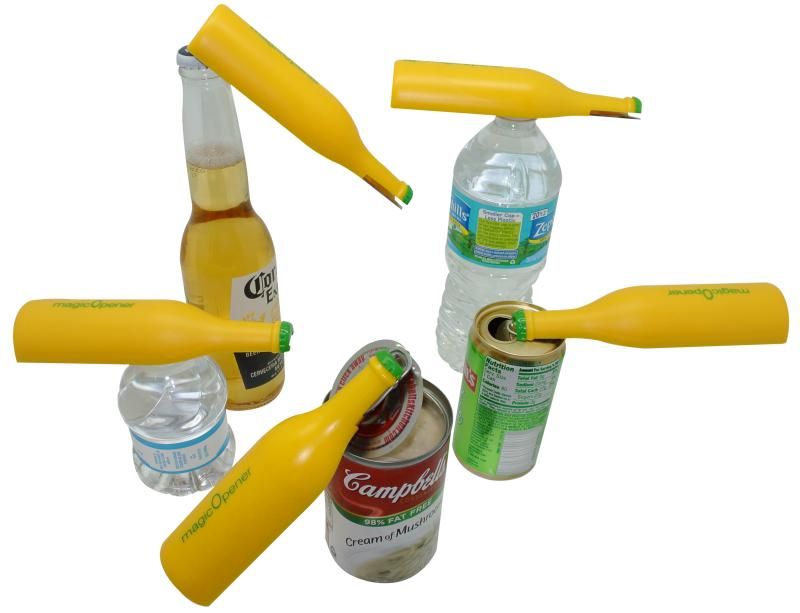 Use the promo code "

MymagicOpener

" for a 20% discount on the magic Opener, magic Opener PLUS, Extreme magic Opener, Wine Opener and Interchangeable Metal Plates (code expires July 31)!
While you're at it, you may as well purchase two or three so you can have a stash for the upcoming holidays - magic Openers make an inexpensive and practical gift that everyone will be happy to receive!
magic Opener combines the three most common types of beverage openers into one easy-to-use product. It is small enough to keep in a purse, glove compartment or backpack so you never have to struggle with metal caps, stubborn twist tops or nail chipping pull tabs! No need to be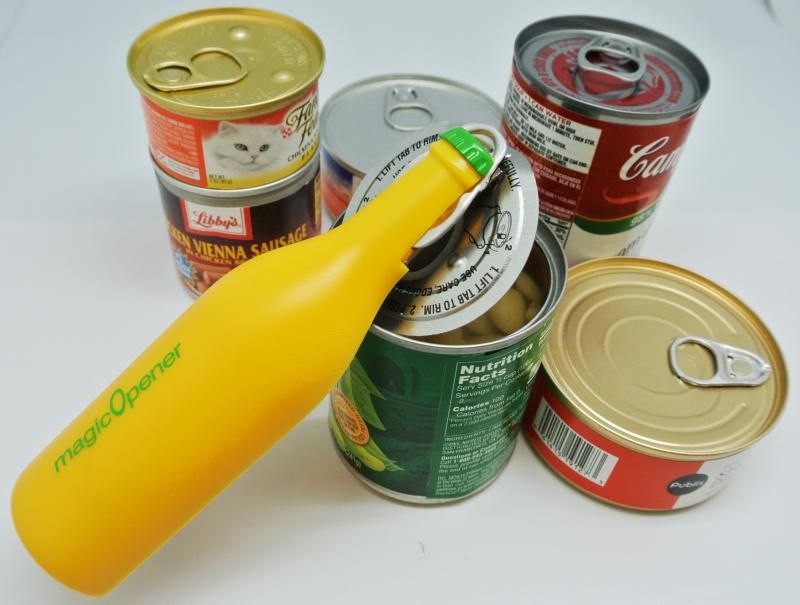 frustrated trying to open those bottles in your cupboard - keep the magic Opener in your top kitchen drawer or on your fridge (it's magnetic!) to open anything from cooking oil to tight vinegar tops. Stick magic Opener anywhere, on the barbecue, a bike frame or a tailgate so it's always at your fingertips! magic Opener is a godsend for anyone with limited hand strength and those suffering from arthritis. Furthermore, its ergonomic handle accommodates all hand sizes-even small children so they'll never have to ask mom or dad for help again!
For bigger jobs, turn to the magic Opener Extreme and magic Opener Plus.
magic Opener Extreme®
combines all the benefits of the original magic Opener with the added benefit of being able to open large pull-tab food cans like pet food, soups and sauces. $24.99 at
www.magicopener.com
.
magic Opener Plus ®
is ideal for larger plastic bottle caps. It can easily open your favorite beverages: Vitamin Water, Gatorade, Sobe, Ocean Spray and so much more. Magic Opener Plus® also includes a ring pull-tab food can opener that can be used on smaller pull-tabs, such as soda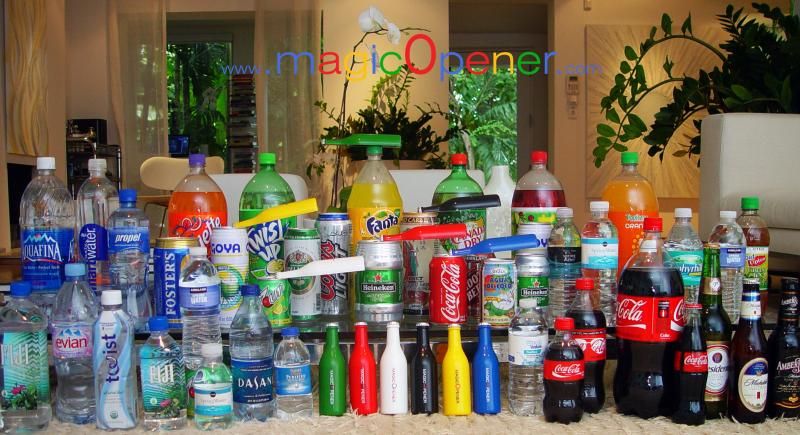 cans, as well as large pull-tabs such as soup and pet food cans. $15.99 at www.magicopener.com.
The magic Opener comes with the most used twist-off caps size installed. However, your favorite beverage may not exactly fit the norm! For this, magic Opener has a set of 3 Interchangeable Metal Plates (XS-M-L) so you can use with your favorite brands. $14.99 at
www.magicopener.com
.
magic Opener is the ALL purpose, can't-live-without gadget you'll turn to time and time again. Take advantage of this special offer to receive yours today! For more information visit

www.magicopener.com.

Disclosure of Material Connection: I received one or more of the products or services mentioned above for free in the hope that I would mention it on my blog. Regardless, I only recommend products or services I use personally and believe will be good for my readers. I am disclosing this in accordance with the Federal Trade Commission's 16 CFR, Part 255: "Guides Concerning the Use of Endorsements and Testimonials in Advertising."